Spy Gear Fun With Hidden Home Security Cameras
Playing with
spy gear
can be fun. Although most of the time hidden cameras are used in a professional way (for example if your trying to catch the thief stealing from your office or tools from your shed at night), they can be fun to just play with. For instance with the spy pen recorder you can make your friends do something funny and record them without them knowing it then show them and get a good laugh out of it.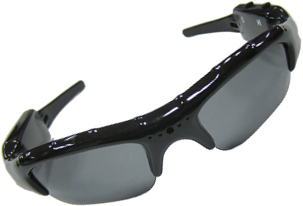 Spy Gear can also be used to record when you don't have a camera around. For instance let's say you decide to take your family to a park then decide it would be a good time for a family picture. Well with the
spy sunglasses
you are already wearing you could easily do this without needing your digital camera.
They can also pick up illegal activity if you see something happening. Once you've seen the power of these spy gadgets, you will think "Wow! This is amazing!".
Spy pens
can save you a ton of time if used correctly, for both recording video as well as audio.
Not all spy gear and
spy gadgets
are as useful as each other, while the spy pen recorder records high quality, other hidden cameras may not be so good.
We recommend you browse our products from our home page if your looking for high quality hidden
spy gear
since we sell only the highest quality cameras you can find. You won't be disappointed with our products.